ATTILA
JÓZSEF
[
biography
] - [
quotes
] - [
publications
]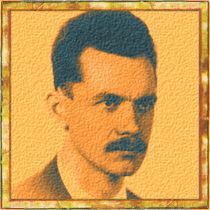 ow I have grown up. There is more foreign
matter in my teeth,
more death in my heart. But I still have rights
until I fall apart
into dust and soul, and now that I've grown up
my skin is not so precious that I should put up
with the loss of my freedom.
(Attila József)
1905 born in Budapest, son of an unskilled worker of Romanian origin and of a washerwoman, lost both his parents at an early age
1910-12 with foster-parents then (1917-18) at an orphanage
1924 enters University of Szeged
1925 expelled from university for his poetry
1926 a visit to Paris, he enrolls at the Sorbonne
1927 poems written in French published by L'Esprit Nouveau
1927-28 two semesters at Budapest University
1930 joins the illegal Communist Party
1931 New volume is confiscated, himself prosecuted, begins psychoanalytic treatment
1933 expelled from the Communist Party
1936 co-editor of "Szép Szó", an independent left-wing literary review
1937 Meets Thomas Mann. After a breakdown, is subjected to drastic psychotherapy. Commits suicide.
The greatest Hungarian poet of the century, his poetry is shaped by surrealism, expressionalism and Hungarian folk songs. He experienced the bitter misery of the working class, images from childhood haunt him with a pathological obsession. He produced a set of intensely subjective soliloquies before his suicide. He translated extensively from French and German.
[
biography
] - [
quotes
] - [
publications
]